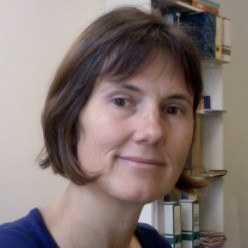 Advisor, Center of research in ethnomusicology (CREM)
Joséphine Simonnot is research engineer at CNRS (France) and she is an expert on digitization, sound and audio-visual production, analogue and digital data preservation, musical acoustics and the online disclosure of audio-visual data. 
Graduate from « Ecole nationale supérieure Louis Lumière » and from Sorbonne University (musicology), she studied and recorded vocal music in East Indonesia (Flores, Maluku, Sulawesi). In 1999-2009, she was appointed at Musée de l'Homme, Center of research in ethnomusicology (CREM). She designed and managed a web platform sound archives (2009-2020) to share with a wide audience a world musical heritage and to improve innovative and collaborative tools for indexing audio data. She contributes to restitution programmes and she is familiar with European digital project through its participation in Europeana Sounds. Her technical expertise is requested in the construction of a digital access platform.
Today, Joséphine Simonnot is member of PRISM Laboratory (Perception, Representation, Image, Sound, Music), CNRS/Aix-Marseille University.
Archives web site : archives.crem-cnrs.fr