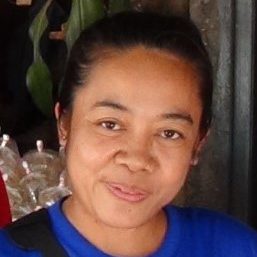 Archives of Traditional Music in Laos (Laos)
Thongbang Homsombat comes from a small village 90 km from the Laotian capital Vientiane. As the only one of ten siblings, she studied at the National School for Music and Dance in Vientiane taking Violin and Music Theory as main subjects. Later, she worked with the Media Section of the National Library and became the main administrator of the Archives of Traditional Music in Laos (ATML) in 2002. She is involved in extensive field work throughout the country and in training projects for audiovisual archiving in other media institutions of Laos. Next to her work for ATML, she did her BA in English language at Vientiane's Dongdok University, and she studied accounting, and sound technology.
Organization:
The collection of the Archives of Traditional Music in Laos (ATML) was officially started in 1998. It forms part of the National library of Laos. Initially, the approaches towards item collection and preservation within the National Library were modelled after the earliest safeguarding projects of anthropologists and ethnomusicologists of the First Berlin School, aimed at collecting 'representative items' for non-destined later use. After 2002, the ATML slowly allowed for a wider variety of collecting principles and activities. The collection is growing slowly to nearly 4000 sound items and around 500 video items from all over the country, not counting stills, other pictures, drawings, and transcriptions. Our first research report, edited in 2001, is one of the most requested publications in the entire library. The database is self-made and uses Windows Access as a basic layout. This database has been transferred step-by-step to an OPAC platform. All visitors, mostly from abroad but also school classes, try to undertake fieldwork and request assistance from the archive.